Why is English writing so difficult for ESL learners?
Stanley Yeung, 
Why is English writing so difficult for ESL (English as a Second Language) learners? For most of us who come from a local background or studied under the Hong Kong education system, we have probably always wanted to avoid taking subjects where you have to do writing tasks, such as English and humanities subjects. When it came to choosing subjects for our senior years in high school, we would also choose Math and science subjects rather than the language and humanities subjects. So the question is, why is it that we tend to think that we can pride ourselves in Math and science subjects to the extent that we can completely forget about other subjects?
As a person who had switched from a bachelor's degree in Engineering to a bachelor's degree in Translation at university, it seems as though the most attractive reason for choosing Math and science subjects was that they could easily earn you the highest marks to get into a decent university. After I had gotten a decent grade for my GCSE English at year 11, I thought that I could totally abandon English and humanities subjects altogether, in order to focus on the Math and science subjects that I'd chosen for my A Levels. But as I look back now, I kind of regret. Why is that? Since I've started working in the real world, I've learnt even if you have a lot of knowledge, language and presentation skills seem to be the foremost thing that companies look at when deciding whether they would hire you. Even though those years at high school only constituted a small part of my life, the subjects that I chose nonetheless shaped who I have become today, and I wish that I could have chosen another foreign language or humanities subject to broaden my horizons.
But the question is, even if we now know that writing skills are useful, why do we still want to skip it? Whenever we get a writing task, it seems so easy for us to procrastinate and not know how to start. It seems as though it is impossible to score all the marks, unlike for Math and science subjects where you can memorise facts and find past papers for model answers to learn from. But for English writing exams? It is just incredibly difficult to find any past papers with model answers! There are marking schemes and criteria, but it seems as though there are no structures of model answers to follow. Hence, if we don't pay enough attention to the teacher in class, it can just be so difficult to revise when the exam comes, and therefore we would rather not choose such a subject.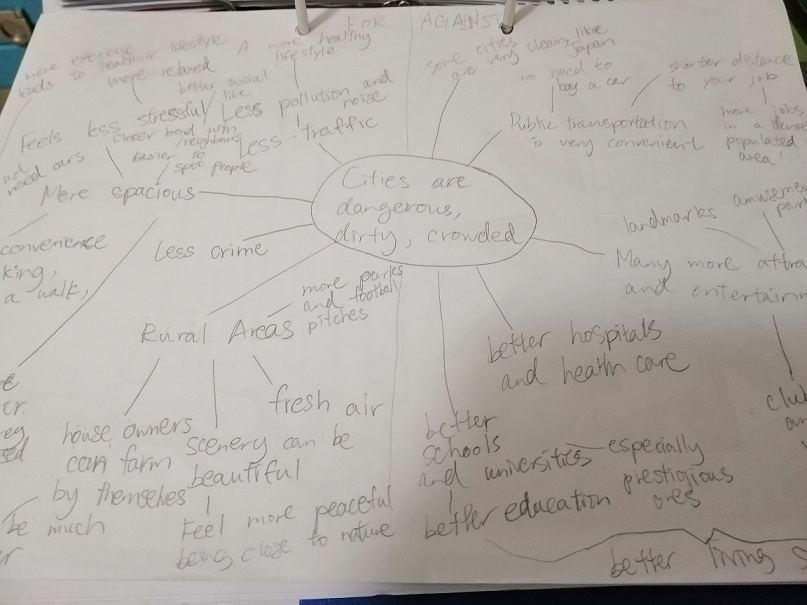 However, the crux of the matter is that from the perspective of a person learning English as a second language, it is just so difficult to write in English because to begin with, we do not even have an adequate English-speaking environment at school. The real problem is that our teachers may have only taught us how to write, but not tell us why we should do it! Even when we have been taught the rules and techniques in writing, such as starting each paragraph with a topic sentence, it still seems incredibly difficult because writing seems to be more than just knowledge, as there is also the art of structuring your ideas in order to deliver them well to your target audience. So whatever ideas we put onto a piece of paper, they also have to flow smoothly from one idea to the next in a logical manner.
But have we completely forgotten about what knowledge actually is? It is like trying to convince a friend why you prefer or prefer not to watch a movie, not just because the box office figures can tell you a lot or the movie critics have a certain opinion. Or it can be like trying to predict the result of a science experiment with just book knowledge and not being aware of the environment that could affect the result in the real world. So without the words to communicate what we know, we may never be able to analyze our knowledge to the greatest extent in order to put knowledge into practical use effectively. Otherwise, we would be no different than a computer whose job is just to present information. But in any case, it is now time for us to think about who we are as homosapiens (a.k.a the thinking being, or wise man in Latin), especially now that we are living in a technological world where artificial intelligence is becoming more and more powerful…